Amazon Kindle Direct Publishing, or KDP for short, is a popular e-book publishing platform that was launched in 2007.
This self-publishing platform gives authors from all over the world the opportunity to write and publish their own books in Kindle format.
If you're already an Amazon ebook publisher, you're probably already well aware that you can make more money in sales and royalties from Amazon KDP than other ebook platforms like Google Play and Apple iBooks.
You'll also probably know that withdrawing your earnings and royalties from Amazon KDP is super easy too.
However, a common problem non-US citizens experience is difficulty receiving the royalties they've earned outside of their country and on other Amazon marketplaces.
Luckily, Payoneer offers a quick and easy solution. In today's post, we're going to look at how you can get paid using Payoneer on Amazon KDP.
We'll show you how Payoneer can help and how to set it up.
What Is Payoneer?
Let's start by taking a look at what Payoneer is.
For those of you that don't know what Payoneer is, Payoneer is an international digital payment platform that provides users with multiple ways to make and receive payments.
Currently, the platform works in more than 200 countries and territories around the globe.
One of the best things about Payoneer is that it gives people from less developed countries the opportunity to make transactions with the rest of the world.
In this case, it gives authors and publishers the chance to use Amazon KDP with greater success.
Some of Payoneer's most popular services include e-payment services, debit card services, business and individual services, and cross-border wire transfers.
Can You Use Payoneer On Amazon KDP?
Just in case you have any doubts, we'd like to quickly confirm that you can use Payoneer on Amazon KDP.
As a result, authors and publishers from around the world can use Payoneer to quickly and effortlessly receive payments from their ebook sales.
Of course, Payoneer can only be used on Amazon KDP in countries that currently offer both Amazon and Payoneer services.
What Problem Does Payoneer Solve?
So, what problem does Payoneer solve? Well, as you may already know, US citizens can receive any sales and royalties from their ebooks directly into their bank account.
However, non-US citizens can only receive royalties via transfer from Amazon.com and the Amazon marketplace located in their country.
For example, An Indian citizen will only earn royalties on ebooks they've sold on Amazon.in and Amazon.com.
Any royalties from marketplaces like Amazon.jp or Amazon.ca can only be received via checks if the royalty crosses the minimum threshold limit.
Payoneer solves this problem, by making it possible for authors and publishers to receive instant payments from Amazon no matter what marketplace they were bought from.
Using the same example, an Indian citizen can now use Payoneer to receive royalties from all of Amazon's marketplaces directly into their bank.
Can US Citizens Use Payoneer Too?
You don't have to be a non-US citizen to use Payoneer. In fact, Payoneer is a great platform US citizens can use as well.
When it comes to Amazon KDP, most people that use Payoneer are non-US citizens, but that doesn't mean you shouldn't still use it.
Payoneer is an incredibly useful tool for any authors, esellers, affiliates, and freelancers. Thanks to Payoneer's platform, US citizens can easily and safely get paid and send payments to and from global clients.
Payoneer is also useful to US citizens when it comes to receiving payments quickly. Any payments you make or receive will arrive almost immediately.
Why Should You Use Payoneer On Amazon KDP?
The main reason you should use Payoneer is to make it much easier to make transactions with Amazon.
As we've touched upon above, anyone using Payoneer on Amazon KDP can expect to receive all of their royalties and sales directly in their bank account.
Whilst the main perk associated with Payoneer is quick payments and royalty payments from other Amazon platforms, there is another positive.
The other reason you should use Payoneer is so that you can receive payments before having to hit a minimum threshold.
Of course, the fact that payments are safe and secure is great too.
How To Get Paid Using Payoneer On Amazon KDP?
Now you know more about Payoneer and how it can help you get paid on Amazon KDP, it's time to start looking at how you can get paid using Payoneer on Amazon KDP.
To show you how to get paid, we're going to take you through the step-by-step process you have to follow to set Payoneer up on Amazon KDP.
Once you've set everything up, you'll immediately start receiving payments from Amazon KDP using Payoneer.
Step 1 – Sign Up For Payoneer
The first thing you need to do when trying to get paid using Payoneer on Amazon KDP is sign up for a Payoneer account. To do this, head over to the Payoneer website and click sign up.
Making an account is completely free. Once you've pressed sign up, you'll be asked to fill in your details and submit some requirements.
After doing that, all you have to do is wait for Payoneer to review your details.
If successful, Payoneer will activate your account and provide you with a virtual bank account.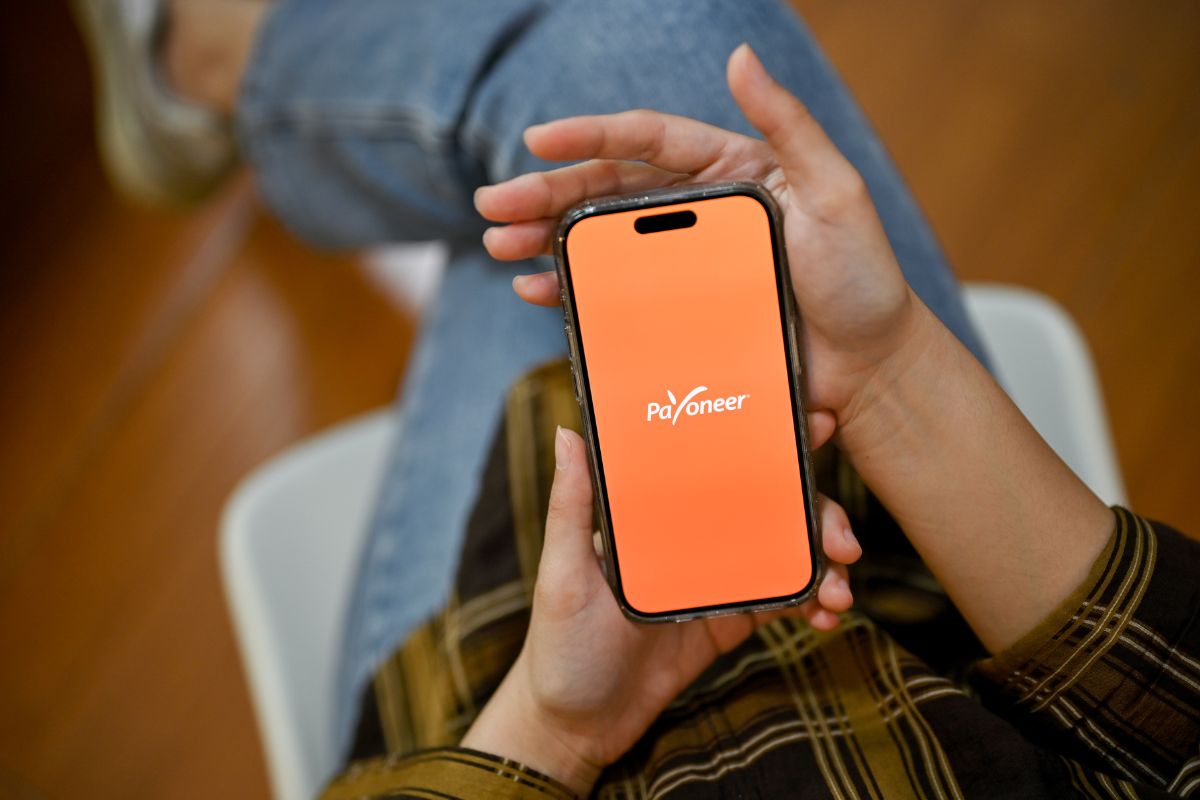 Step 2 – Set Up Your Payment Methods On Amazon KDP
The next thing you have to do is set up your Amazon KDP payments. This is relatively easy to do and won't take long to set up. Follow the simple steps below to set things up correctly.
1. log in to your KDP account.
2. In the top right corner of the screen, select Your Accounts and Getting Paid.
3. In the Bank Accounts section, click Add Bank Account.
4. Now, enter the information given to you by Payoneer.
5. At the bottom of this section, you'll see a list of Amazon's marketplaces. Click each button and choose to pay your royalties via EFT in US currency.
6. Click Save to finish the setup.
All your Amazon KDP royalties will now be sent to your Payoneer bank account.
Step 3 – Transfer Your Earnings From Payoneer To Your Local Account
Now all that's left to do is transfer your earnings from Payoneer to your local bank account. You can do this by following the steps below.
1. Sign in to your Payoneer account.
2. Click on Withdraw and To Bank Account.
3. Select the card or currency balance you wish to withdraw funds from.
4. Enter your withdrawal details. This includes the details for the bank account you want to withdraw to, the amount you want to withdraw, and a description of the transaction.
5. Click the Review button to check the withdrawal.
6. After reviewing the withdrawal, click the 'I approve this transaction' box and click withdraw.
7. Your withdrawal will now be completed. Allow 3 to 5 working days to receive the payment.
Final Thoughts
Now you've made your way through this post, you should know everything there is to know about getting paid using Payoneer on Amazon KDP.
We've shown you what Payoneer is, what problem it solves, who can use it, why you should use it, and how to set it up on your Amazon KDP account.
With this new knowledge at your disposal, you should now be able to set up a Payoneer account and link it to your Amazon KDP account so that you can start receiving your royalties, quickly, securely, and easily.