Amazon remains one of the primary outlets for book sales and is a great way for an author to make some money.
There is also profit to be made by purchasing second-hand books from thrift shops to sell on the platform.
Once you get started, it can seem like book sales are a surefire way to make some easy cash, until the money starts to dry up. This is a significant problem for authors and booksellers who have a profit margin to maintain.
In this guide, we will look at how to stop losing money on book sales from Amazon. This will include sorting out your inventory, working out your sales rank, and creating a price buffer.
Sort Out Your Inventory
You can use the Fulfilled by Amazon (FBA) program as a simple way to create a passive source of income.
That's largely due to how Amazon does most of the work by holding the inventory and then fulfilling the orders as they come in.
The tricky part is that you have to work out the inventory itself and make sure that the book (or books) remain in demand.
Key to your inventory management is to avoid your losing money by having a minimum amount of units to recuperate that initial investment and go from there.
The FBA program is ideal, as long as it sees a consistent revenue stream yet books, like anything else, tend to sell in waves.
One box of your books may sell out on Amazon in a matter of weeks yet if you send too many, and they sell too slowly, you could end up owing Amazon for holding on to the inventory.
The sales will be spread out over a period of time so you should have an inventory in stock but keep an eye on it and keep it to around 1,000 units to ensure your cash flow, and your overall morale.
Work Out Your Sales Rank
Your sales rank will be vital to your cash flow so get to know how it works. It is quite simple, the lower your sales rank, the more frequently that item, your book, is selling.
Perhaps you have a figure in mind that you want to aim for or a threshold you want to maintain. Bear in mind that the sales rank will change so check it often and make efforts to maintain it yet do not get too disheartened.
New publishers are always looking for new books so, chances are, your sales rank will always be destined to drop. There is also a sense of supply and demand that you would expect in a business of any sort.
By printing more books, you can meet the demand if it remains there though this tends to drive the price of the book down. Each newly printed run may mean sales from those devoted readers who want a copy in each run yet that can only go so far.
Unless you are one of the most popular authors of all time, like Stephen King, the sales rank can be tricky.
A lot of King's books come with a low sales rank, largely because so many are already printed, they remain easy to source.
This does eat into profits as the books will be cheaper, and there will be more used copies around, but the books will be easy to find and buy.
Create A Price Buffer
Another defining factor for making money with book sales on Amazon is to concentrate on the price. Competition is rife between authors on every platform and one way to create more sales is to lower the price.
That's a simple rule to follow in business and if you want to create demand for your books then lowering the price is a means to achieve that.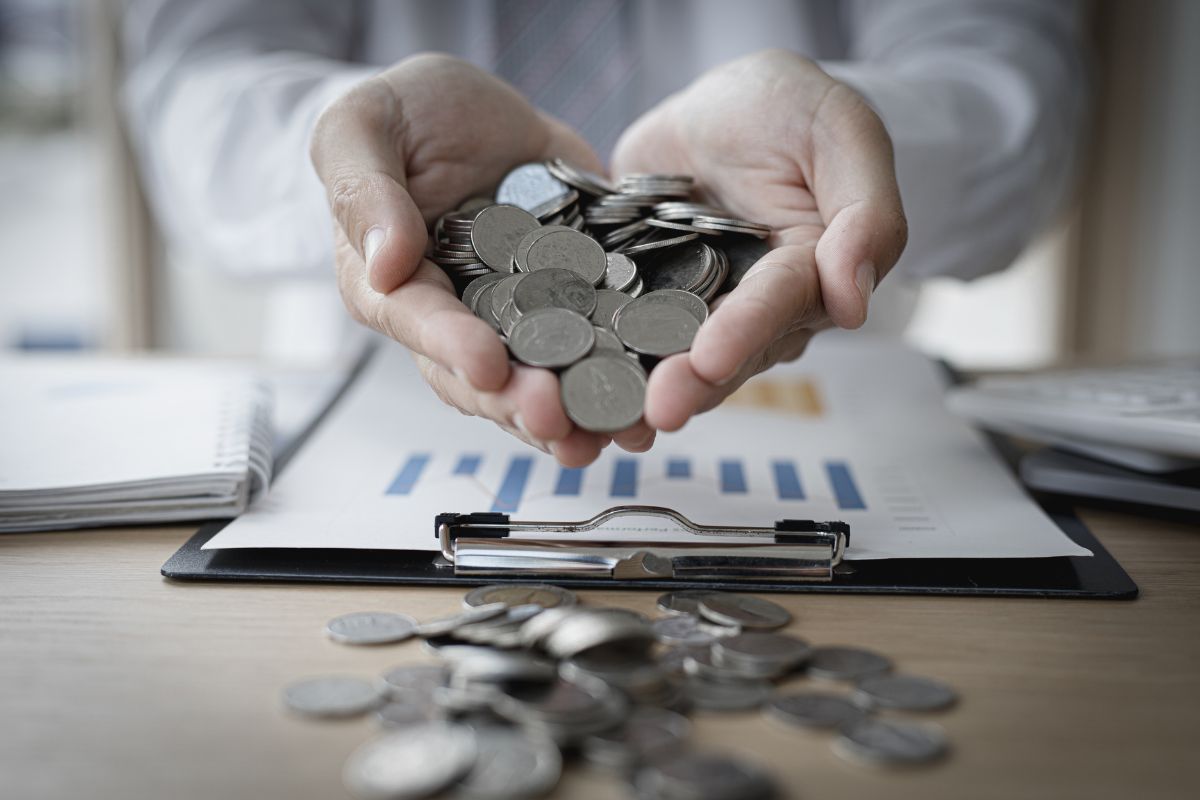 However, create a price buffer so you know that as long as you keep the price high enough, you can combat losing your money on the sales.
A failure to create a worthwhile price buffer may mean that your book simply seems too expensive compared to the rest of the competition.
As long as the price drop is gradual, you should prevent having to drop your price so low that selling draws in the dreaded negative profit. Try not to fight for pennies with a price that is simply too low.
This piece of advice also applies to repricing as it should be a gradual drop in price at a pace that you are comfortable with.
Sellers who reprice their books often should be able to maintain a level of consistency in their book sales.
Keep an eye on the metrics as you should see a rise with every repricing but that should be checked alongside overall profit. By maintaining this balance you can ensure that book sales remain up and that you do not lose money.
You can manually change and reprice those books by using Amazon Seller Central. However, you can also purchase a repricer tool to make it all a bit easier.
This is another expense that you will need to balance as even a bot can be expensive to use and you will have to get used to using them.
Get into a good habit of repricing your books so you can check over your cash flow and watch your sales improve.
Final Thoughts
There are some tricks to avoid losing your money on your book sales on Amazon.
They are quite similar to ones applied in overall business which include keeping the price at a desirable level and looking after demand by not having too big an inventory.
While it can seem like a saturated market, you may even prefer taking your books back from Amazon and creating a personalized service.
This should take time yet signed copies and a tailored service can prove to be more rewarding.
Frequently Asked Questions
What Should You Do With Books You Are Struggling To Sell?
Eventually, you should realize when one of your books has turned into a dud. Every book has its time and there will come a time when you have to decide what to do with an unsuccessful one.
If the price has dropped significantly then you can still create a profit, but you may have to take it off Amazon.
You could make these books a priority by selling them on a third-party buy-back program or using the trusted auction site, eBay.
How Can You Trim The Costs On A Book To Increase Profit?
If you look after the margins of selling your book then you should be able to enjoy healthy profits.
One of the ways that you can do this is by trimming the cost of your production or dispatching the books yourself using a cheaper delivery service.
It will take up time in your day to fulfil each order yourself but you can create a personalized approach with some signed copies.
While you cannot alter the fees charged by Amazon, you can up the price or you can withdraw the books and sell them yourself.