Did you know that regardless of whether you've decided to self-publish your own book or have opted to go down a more traditional route of in-house publishing, you'll still be expected to do the marketing yourself?
Yep! And just once you thought the hard work was over!
Sure, publishing houses may save you the big bucks when it comes to production, but they tend to keep all of their best marketing resources for the big fish in the pond.
Meaning that unless you're already a famous and established author, you're going to need to learn how to generate the well-deserved buzz for your killer book. 
Now, you may be thinking but I have no idea how to go about that!
Never fear, that is what I'm here for. I know all the best tips and tricks when it comes to book marketing and today I'm spilling all of my sauciest secrets.
For today, we're going to focus on the social media Facebook and we'll learn all the very best ways to get your book to the masses.  
Excited to start? Well, then, let's begin!
Facebook Ads & Books 
One of the first things that may come to mind in terms of Facebook marketing is probably Facebook Ads, right?
And these can be a really great option to choose if you're looking to reach a wide audience. Notice how I said can and not will. Well, this is because it will all depend on the audience you are trying to target.
For example, you aren't able to have a Facebook account until the age of 13. So if you're targeting this age group or lower, then it's probably not the right marketing strategy for you.
Similarly, if you are targeting a much older audience (60+) then again there doesn't tend to be many users in that age group on the platform to target. 
Most users of Facebook are around the 21-44 age group, though, so most young-adult fiction can be easily marketed online.
How Do I Promote My Book On Facebook 
Venturing into marketing on Facebook can seem like a daunting task at first. You may not be sure where to even start. But I promise you that it's actually a lot easier than it may seem.
There are two primary options to choose from that are likely to help generate buzz for your book. 
Create An Author Page – On this page, you'll want to frequently post relatable, engaging, and shareable content. You can keep your followers up to date about your project as well as future release dates and more.
Create Facebook Ads – To gain more visibility you can create, track, and manage advertisements for your book via Facebook.
Both of these options can really help you generate some traction in terms of visibility and engagement so I would definitely recommend doing both if possible.
Creating an Author Page is fairly self-explanatory, so we're going to focus in this article on how to make the most out of your Facebook Ads. 
How To Go About Creating Facebook Advertisements 
Set Up Your Account
So, now that you know what to do, let's take a look at how you'll actually go about doing it. And thankfully, this is super easy and effortless! Yay for convenience.
Go to business.facebook.com 
Type in your business name – triple-check your spelling, punctuation, and grammar as this will come up in your advertisement and it sets a bad precedent if there are any mistakes.
Type in your business's email address.
Enter your business's details
Confirm your email address
And just like that, you've got yourself a Facebook Ad account!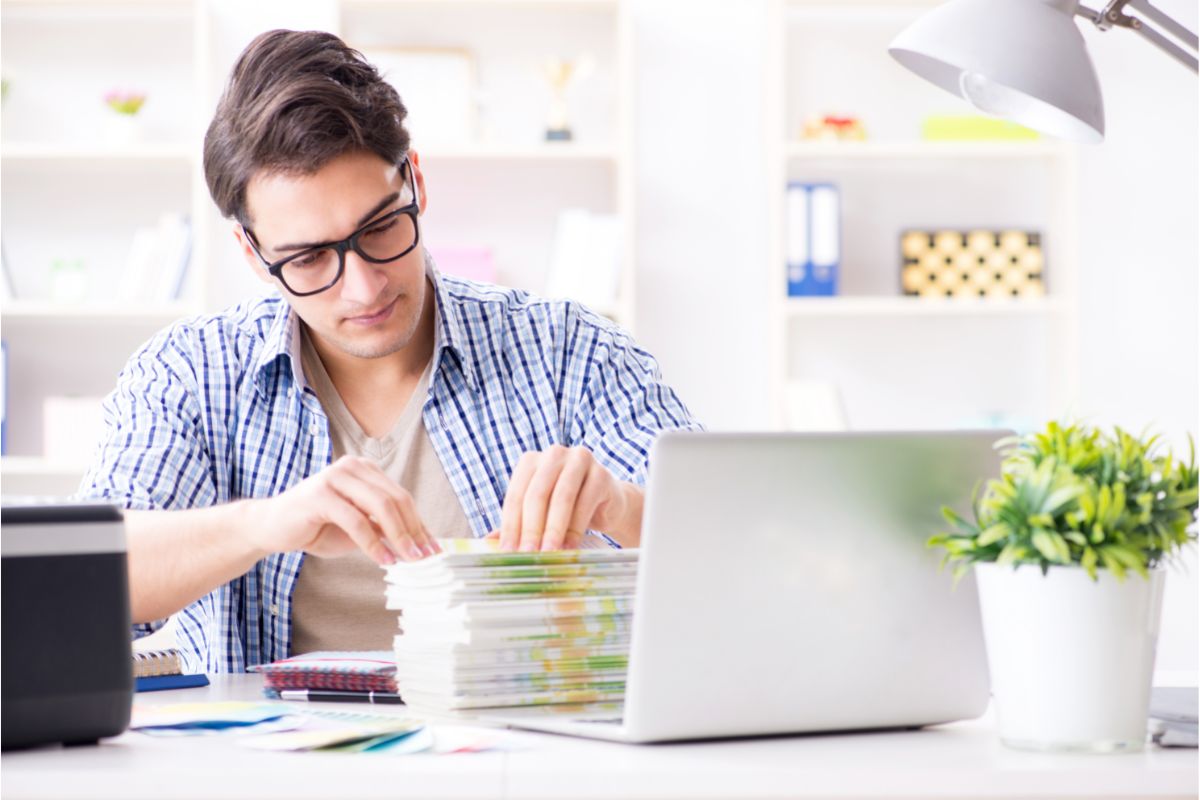 The 3 Levels Of A Facebook Advertisement 
Once you have an account, it's time to get to the more exciting part – creating your advertisement.
But before you begin, you'll need to understand the 3 fundamental levels of doing so. Below you'll find more information on each step. 
Level One – Campaign 
The main thing to consider in this step is your ultimate goal or objective. You'll want to think about who you are trying to reach and exactly what message you want to reach them.
Are you trying to bring more followers to your page? Do you want to promote a sale? Gain more visibility for an upcoming book launch? 
Depending on your objective, the advertisement you want will change. So meticulously plan your goals and objectives to make a structured plan of how you can achieve them before you begin the actual campaign itself.
Level Two – Ad Setup 
Now, you should know exactly what it is you want to do with your advertisement. Here you'll want to carefully select the demographic for your campaign.
Then tailor it accordingly. This advertising campaign is for them so make it appealing and appropriate for your target audience. 
How old are they? What interests them? What appeals to them?
For younger audiences, you may want to incorporate emojis or memes for example. What language does your audience speak?
And I don't mean English or Spanish for example, I mean how do they communicate on the platform? Replicate this to stay relevant and relatable. 
Level Three – Advertisement 
You're finally ready to actually format and create your ad now! I would recommend playing trial and error with a few different ads so that you can track and manage them. Try experimenting with a few different images or headlines for example.
Once you know which ads are working best, you can tailor them to that format.
Tips For Choosing Your Media On Facebook Ads
Make It Relevant – Any media images that you choose should always be relevant to either your headline, product, or brand. For example, if you're opting for a giveaway show pictures of the prizes. If you're offering a sale, make the image reflect that.
Top Quality Only – All images should be super clear and crisp if you want your ad to look professional. If the image is even slightly pixelated or dull it will have a massively negative impact on your campaign.
Use Engaging Posts – If a post on your page is gaining attention then use that to your advantage and use it for your ads. This can apply to any image that is affiliated with your brand or product.
Choose Your Headline Wisely 
The amount of people I see not taking full advantage of ad headlines genuinely pains me. Every single part of an advertisement is its own tool with its own purpose and ignoring even one of these parts is a serious mistake.
Choosing headlines can be a little difficult and if you're not sure of what you should be doing it can seem easier just to opt out entirely. But have more faith in yourself! It's easier than you think.
When creating a headline try and stick to 5 words or less – keep it short and snappy.
Summarize the general goal of your advertisement in a clear and obvious way. Showcase your product is an appealing manner and you should be good to go. 
Final Thoughts
When it comes to marketing your own book on Facebook, it can be a little scary knowing where to start.
But as long as you follow the tips and tricks provided in this article, you should get that all-important buzz for your new book in no time at all.