To filter a report, click the Filter button on any of the applicable tabs.

Enter any relevant filters

Click Apply to filter results.
You can save your filter, click Save and name the filter.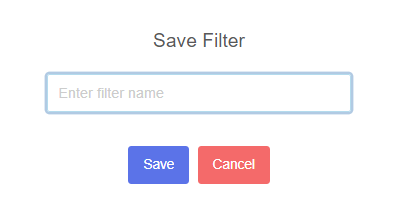 You can load previously saved filters by clicking the Load button and selecting the desired filter.