Books have been a part of our lives for many years, and almost over the last two decades, the general model of paper and hardback books has been fighting for survival as its value has been trending downward.
Nowadays, getting a published book is a difficult process because of the intense competition.
The readers' increasing preference for the digital format is one of the major issues facing the book publishing industry, therefore using the tried-and-true ways will no longer serve book publishers.
Numerous obstacles exist, and these might be categorised as book publishing difficulties.
Here are some of the biggest obstacles facing the book publishing industry.
7 Major Issues For The Publishing Industry
The main difficulties the book publishing sector faces are:
1. Maintaining Your Target Audience
Every author's, writer's, and publisher's primary goal is to sell the book to that audience. 
Paperback and hardcover book sales are on the wane as people move more and more of their reading habits online, where books can be read instantly. thereby making book publishing more difficult.
2. False Reviews And Ratings
For any author and writer, testimonials are a crucial source of information about the calibre of their work. Additionally, they serve as a direct line of communication between the author and the reader (producer). 
However, as a result of digital and social media, there are an increasing number of fraudulent reviews and ratings. Even Amazon contains 9% to 40% bogus reviews, according to a survey.
Therefore, the veracity of reviews adds new difficulties to book publishing.
But given the consumers' shifting consumption habits, the issues facing the book publishing sector are far more severe.
3. Digital Interference
The digital era has altered a great number of things for us in our surroundings, both positively and negatively. The traditional methods of publishing books are currently undergoing disruption in the world of books. 
The availability of audiobooks and paperless books (ebooks) in the social media and digital era has caused a fall in paperback and hardback book sales. Consequently, this has an impact on the publishing industry's traditional old format.
4. Tremendous Rivalry
There is fierce competition in the digital space; every second, you can find a number of book promotion advertising on Instagram, Facebook, Amazon, and other platforms. 
Therefore, it is a monumental effort for publishers to entice the audience, and to withstand this rivalry, numerous offers are on show.
These offers include sales, reduced pricing, free samples, etc. This intense competition eventually results in lower profit margins and lower revenue.
5. Dynamic Goods Consumption
The consumption of goods and services is dynamic, just like human lifestyles. Every industry must thus adapt to this circumstance, and this change has prompted the book publishing sector to change its strategies as well. 
The audience's migration to audio books and e-books has compelled publishers to use digital marketing strategies, which are optional, in order to readily reach the audience through these platforms for their traditional printed books.
6. Demographics
It is important to identify who the book is intended for because publishers are more interested in this information than they are in the actual book. 
Publishers can obtain this data from advertisers, who can provide insights into the income category, purchasing power, age, etc. The publisher can identify its target market with the aid of this kind of information.
7. Online Piracy
Online piracy is a problem that both publishers and authors are quite concerned about. Millions of dollars have been wasted due to the digital medium's lack of privacy. 
However, publishers are compelled to pursue this strategy because of the steadily rising demand for books. A book's ability to be accessed for free from the internet will have an impact on how many copies of the book are sold.
To avoid this, both publishers and authors should interact directly with the audience through seminars, webinars, etc. and provide them with the legal link where the book is accessible so they can purchase and read it.
The issues facing the book publishing industry and those facing individual authors are intertwined, as we described above.
However, it is still a viable format; in fact, for voracious readers, the act of going through a book is crucial. We must thus save the publishing sector for such an audience. The strategies listed below that you can accomplish this are just a few.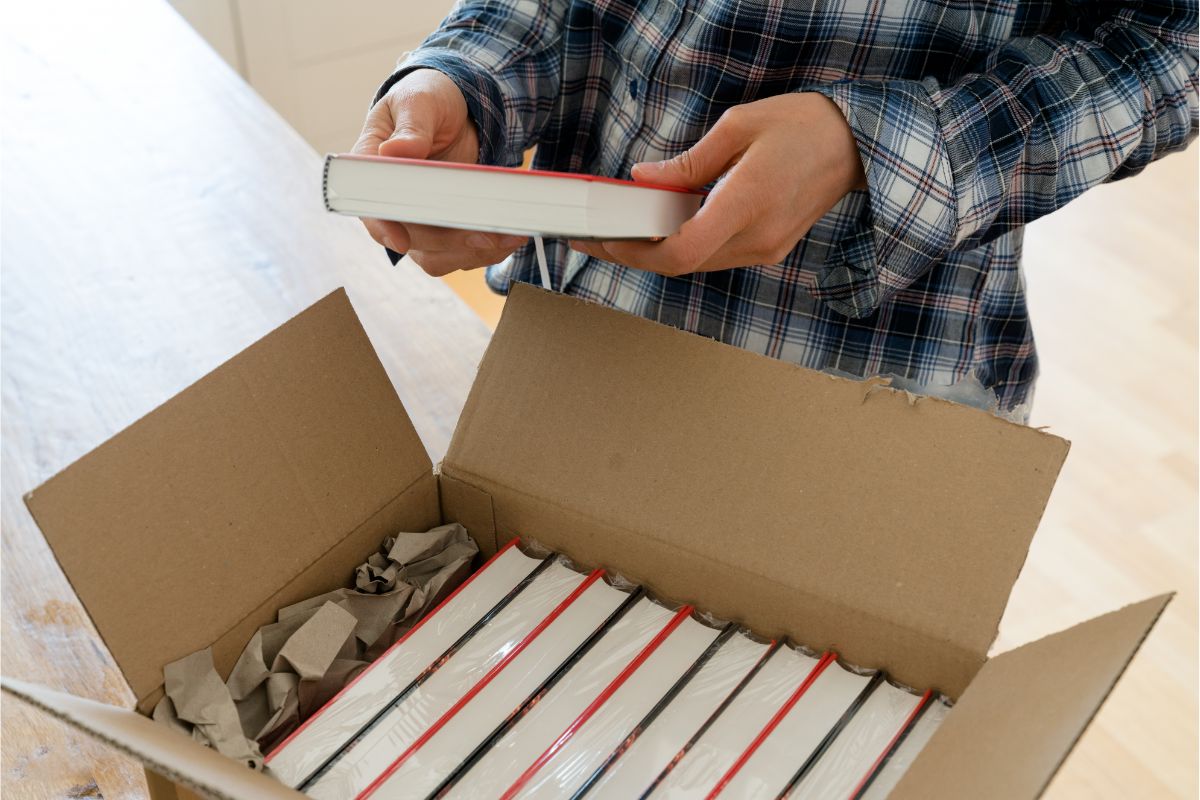 How To Rebuild The Publishing Sector
The publishing trends for books, however, indicate that readers are moving away from the traditional paperback and hardcover formats and toward new types of reading.
One of the main causes is digitalization, which has caused the book publishing sector to face a number of problems including stagnant book sales, low profit margins, higher discounted rates, falling prices, etc.
These issues have polarised the writing and publishing communities, especially for upcoming authors. This trend is bad for the target audience (readers of books) since it encourages authors to compete for the top seller by sacrificing quality of writing.
Therefore, the following actions are crucial to resolving these problems and saving the publishing sector:
1. Recognize the needs of the consumer: The sole focus of the book industry must be the reader because doing so will result in more sales and a devoted following.
With the prior databases that publishers and publishing firms have available to them, changing patterns may be understood with ease. Then, strategy is developed in response to reader (customer) desire.
2. Revise the section on editing and designing: While there are many elements to consider when a publishing company sells a book, starting with developing the promotional tactics and marketing focal areas, reviewing and designing are still very important aspects of the book.
A well-designed book draws many eyes, and competent editing keeps the text clear and compelling. This helps to engage the readers.
3. Maintain a reasonable price range: One trend that is growing is the race to the bottom on discounts in an effort to attract more and more clients.
However, this pattern is ultimately harming the publishing sector. Additionally, if a book is recommended as a "Must Buy," the reader will just not take into account the cost of purchasing the book.
4. Sell internationally: With the distribution network becoming more connected, selling internationally has become a reality.
This implies that a book prepared and published in a single geographic area can be delivered via the local postal service for a less expensive and quicker distribution method.
5. Avoid stockpiling and publish fast: While printing on demand may initially seem pricey, it actually ends up saving money.
Because stocking up on books in order to save funds for printing is a deadly practice.
It may be possible to take advantage of the opportunity by publishing quickly, particularly in the genre of nonfiction books on current events, news, and emerging trends.
Final Thoughts
Every medium is crucial for survival in any type of activity or business. Humans are modifying their long-standing behaviours along with evolving technology.
One of the factors contributing to the fall in book printing and publication during the past ten years is the move of bookworms and book lovers to podcasts, which has led to a decline in book printing and publishing.
Only using creative ideas from the digital world, book publishing issues and industry challenges may be overcome.
Social media, as we all know, is one such medium that can assist publishers in reaching millions of readers and selling books in the traditional paperback and hardback formats. so assisting in keeping alive and unaltered the ancient practise of reading.