Most people probably believe that books should be released according to season, as in spooky books for Halloween month, and holiday themed books for Christmas. This assumption is totally correct.
There are swarms of people who decide to release their books around Christmas time, in the hopes that people will purchase them as gifts.
The truth is however, that unless your book is Christmas themed, it probably won't do so well. People don't want to read a book based in a tropical setting during cold, winter months.
Instead, you can utilize the seasons to get the most sales for your book. To find out more about how this works, simply keep reading below.
1. January – March
In the post holiday season just following on from Christmas, the books that typically tend to do well are all to do with self improvement. If this sounds like your book, then this is the best time to release it.
After Christmas, most people find themselves making lots of resolutions, and are therefore eager to purchase books that can help them to implement these changes.
Self improvement books can range from diet cookbooks, to fitness books, and even those focused on topics such as mindfulness and meditation.
It's also a good time to release books that are related to business topics, as lots of people are eager to start out on new ventures.
In addition to this, many people opt to purchase books related to learning new languages at this point in time.
Many people make resolutions to learn new things in general, so if yours is related to this in any way, this would be a great time to make your release.
The books that should absolutely not be released at this time are children's books.
Parents will have already spent a lot of money on their kids following on from Christmas, so aren't as likely to purchase them new books as they are around the holiday season.
In addition, because school has begun again, children won't have very much time to read from January to March.
2. April – June
When it comes to April, it's a good time to release children's books. The reason why this is a great time for children's reading is because Easter is approaching.
Most parents will be eager to buy their children things that can help to keep them occupied during the holiday time.
So whether you've got a young adult novel, or an activity based book, this is a great time to release your work.
This is also a good time to release novels that would make great summer reading. Most people will be planning their vacations to sunny destinations, and are looking for the perfect book to accompany them.
This is why romance novels do so well at this time of the year. There's nothing that people enjoy more than sunbathing in a tropical destination with a romantic read at hand.
If you fall into this category, plan to release it within this time frame.
In addition, Holocaust rememberance day occurs during April, so this is a good time to release war memoirs.
In addition, historical books related to the Jewish holocaust are also incredibly popular during this month.
3. July – September
There is really no hard and fast rule about which books to release during these months.
Self-help books related to diet and exercise tend to do well, as people want to shed a few pounds for the summer months, as well as slimming down before the holiday season approaches.
People are still enjoying their summer reads, so lighthearted fiction and drama books are always popular choices. This quarter is really an umbrella for most book genres.
During September, as people remember the events of 9/11, people tend to purchase books that are related to the events which occurred. These can be related to politics, memoirs, education, or history.
4. October – December
October time is a great time to release novels that are related to the horror genre. Whether you've got a spooky tale for kids, or a fully fledged gothic slasher book, this is a great time to release scary books.
Most people enjoy reading a horror tale during the month of October, so if your book falls into this category, it's probably best to wait for this season to make your release.
When November comes around, it's a great time to release books that are related to the festive season. People enjoy reading Christmas books to get them in the mood for the holidays.
In addition to this, people also like to buy cookbooks for inspiration as there's so much food to prepare during the season.
You can also go ahead and release your children's book during this season, as most will be receiving some as gifts for Christmas.
What Is The Best Day To Release A Book?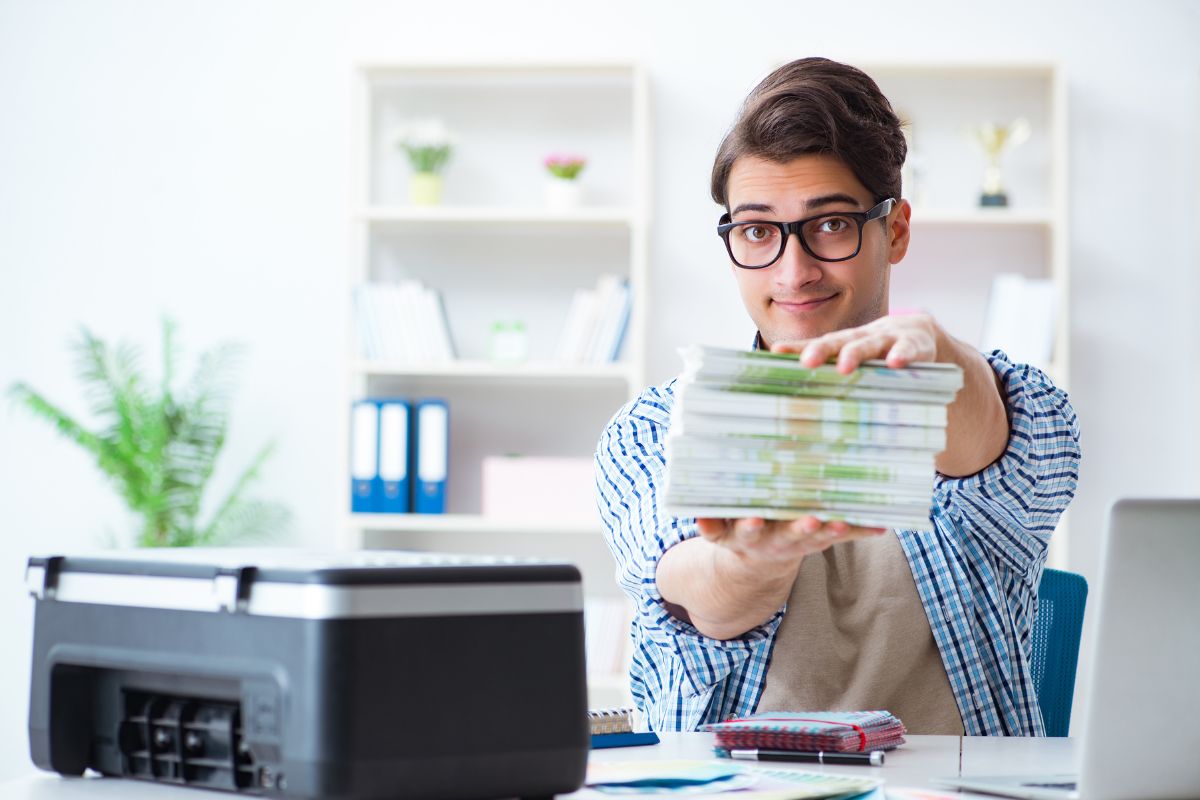 Believe it or not, there is actually a specific day that is good to release your book on. Bestseller lists are compiled every Tuesday, and releasing yours a week in advance of this gives it a good chance of reaching the top.
How Do I Promote My Book?
When it comes to promoting your book, there are a number of different things you can do to ensure it sells. We take a look at a few below.
Your Blog – One of the best ways to promote your book is to simply advertise it on your blog. You can do this before you even finish writing it in order to get people excited about the release.
Social Media – Another great way to sell your book is to use your social media presence. Let all of your followers know about your upcoming book (see also 'How Many Followers Do You Need To Get A Book Deal?'), and observe other types of promotional media to see what's working.
Keyword Research – Another thing that you can do in order to increase the sales of your book is to simply conduct some keyword research. Take a look at some other books that are selling well in your genre, and implement some of the keywords included in their descriptions in yours.
Cover Design – Many people will repeat the phrase, 'you can't judge a book by its cover', but actually, you can. It's always worthwhile getting a professional cover design service to help you with the artwork. The more aesthetically pleasing and colorful your cover design is, the more likely people are to purchase it.
Final Thoughts
There is no one set point in the year at which you should release a book. Instead, books should always be released according to the genre and style that they occupy.
For example, if your book is related to fitness, January is a great time to release as people are making New Year's resolutions. Simply taking a closer look at your intended audience can tell you all you need to know.